Agios Sostis Zante Zakynthos
Agios Sostis Zante Zakynthos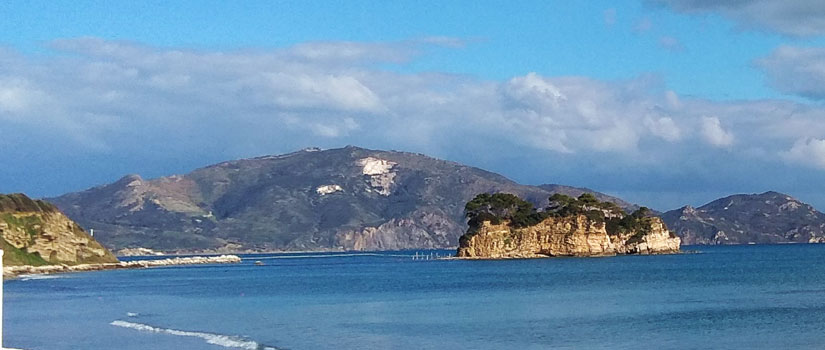 Agios Sostis is situated between Laganas and Keri and the sandy beach is named after the small island that you can see from the coast.
The small island of Agios Sostis is extremely beautiful on account of its peculiar stone, its little coves and its pine trees. Up until a few centuries ago it was connected to the Zakynthos, but was separated from it in the 1633 earthquake. It is named after the church of Saint Sostis that stood here in the sixteenth century.
Lithakia village is 12km from the main town and is a large village in the lower slopes of Megalo Vouno (big mountain). The fertile plain of Laganas and the bay close by have led to Lithakia being one of the richest fertile areas of Zakynthos.
Both Aghios Sosti and Lithakia are beautiful unspoilttraditional villages that give an insight into the Greek way of life.