Show on map
Show All Categories
Accommodation

accommodation , 93

Hotels

hotels , 107

Villas

villas , 108

Luxury Villas

luxury-villas , 109

Studios & Apartments

studios-apartments , 110

Houses

houses , 181

Campings

campings , 183

Book on-line

book-on-line , 196

Suites

suites , 214

Maisonettes

maisonettes , 215

Transport

transport , 94

Car Rentals

car-rentals , 111

Scooters & ATVS

scooters-atvs , 191

Taxi and Transfers

taxi-and-transfers , 112

Bicycle Rentals

bicycle-rentals , 190

Book on-line Transport

tbook-on-line , 197

Dining & Nightlife

dining-nightlife , 99

Restaurants

restaurants , 184

Bars & Clubs

bars-clubs , 185

Beach bars

beach-bars , 198

Activities & Services

activities-services , 100

Trips & Excursions

trips-excursions , 101

Private Boat Cruises

private-boat-cruises , 206

Sports & Activities

sports-activities , 102

Travel Services

travel-services , 186

Weddings in Zakynthos

weddings-in-zakynthos , 187

Health & Beauty

health-beauty , 188

Shops & Services

shops-services , 189

Real Estate

real-estate , 193

Shopping

shopping , 194
Laganas

laganas, 98

Tsilivi

tsilivi, 113

Alykes

alykes, 123

Argassi

argassi, 127

Alykanas

alykanas, 122

Kalamaki

kalamaki, 135

Zakynthos Town

zakynthos-town, 166

Skinari

skinari, 157

Vasilikos

vasilikos, 163

Agios Sostis

agios-sostis, 119

Agalas

agalas, 114

Agia Marina

agia-marina, 115

Agrilia

agrilia, 120

Agios Dimitrios

agios-dimitrios, 116

Akrotiri

akrotiri, 121

Agios Kirikos

agios-kirikos, 117

Agios Leontas

agios-leontas, 118

Amoudi

amoudi, 124

Ampelokipi

ampelokipi, 125

Anafonitria

anafonitria, 126

Askos

askos, 128

Belussi

belussi, 129

Bohali

bohali, 130

Drosia

drosia, 200

Fioliti

fioliti, 131

Gaitani

gaitani, 132

Galaro

galaro, 133

Gerakari

gerakari, 199

Gyri

gyri, 134

Kalipado

kalipado, 136

Katastari

katastari, 137

Keri Lake

keri-lake, 138

Kiliomenos

kiliomenos, 139

Kipseli

kipseli, 140

Korithi

korithi, 141

Koukla

koukla, 142

Lagadakia

lagadakia, 143

Lagopodo

lagopodo, 145

Lithakia

lithakia, 146

Marathias

marathias, 147

Maries

maries, 148

Mouzaki

mouzaki, 149

Pantokratoras

pantokratoras, 150

Porto Koukla

porto-koukla, 151

Porto Roma

porto-roma, 152

Porto Vromi

porto-vromi, 153

Psarou

psarou, 154

Romiri

romiri, 155

Sarakinado

sarakinado, 156

Skoulikado

skoulikado, 158

Tragaki

tragaki, 159

Vanato

vanato, 161

Varres

varres, 162

Volimes

volimes, 164

Vougiato

vougiato, 165

Kryoneri

kryoneri, 201

Zante Town

zante-town, 202

Exo Hora

exo-hora, 203

Zakynthos Airport

zakynthos-airport, 205
More
Zante Amboula Psarou beach - Zakynthos
Amboula - Psarou beach Zante - Zakynthos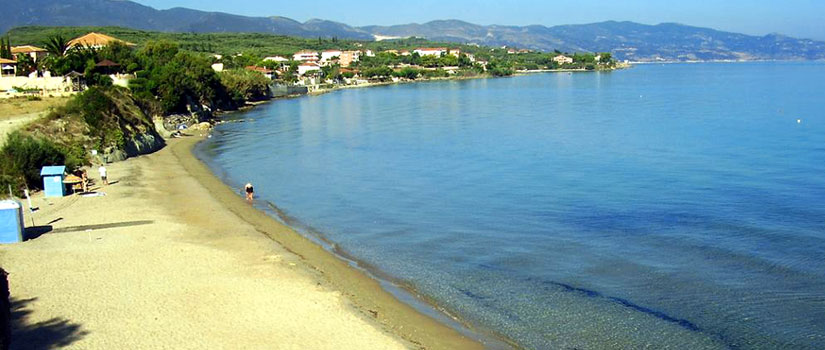 Amboula is located just 2km from the resort of Alykanas. The village has not been commercialized and therefore is still traditionally Greek. The area can only be described as a small paradise and is the ideal location for those people who are looking for relaxing quiet surrounding but not to be too far away from a main resort.
Amboula-Psarou has a warm and friendly village atmosphere where many visitors return year after year.
The sandy beach along the beautiful coastline is a continuation of Alykes and Alykanas and offer magnificent views over the Ionian Sea.